Axis360
Endless books - right at your fingertips.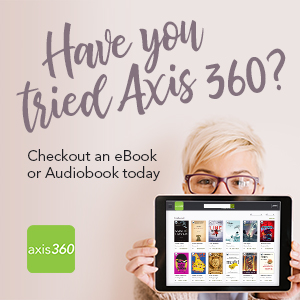 Clicking the image above will take you to a new app we're using that allows you to borrow all kinds of books on your phone, tablet, or e-reader. Please see the video below for a quick tutorial.
---
Libby by OverDrive
A reading App
Getting started with Libby
The free Libby app is the easiest way to get started with digital books, audiobooks, and magazines from your public library. Libby is available for Android, iOS, and in your browser at libbyapp.com. Click the image above to get started!
---
Scholastic Go
Ebooks and digital resources for students, teachers and parents

Scholastic GO!® offers endless resources for research in a multitude of media. Explore nonfiction texts, world newspapers, videos and more with this easy-to-navigate digital resource designed to strengthen content knowledge, vocabulary, and core proficiency skills.
Click the image above to get started!
---
Digital Public Library of America
Discover images, texts, videos, and sounds from across the United States
The Digital Public Library of America brings together the riches of America's libraries, archives, and museums, and makes them freely available to the world. You do not need a library card or to log in, simply search and browse a huge database of texts, images, videos and sounds!
Click the image above to get started!
---
Bookbrowse
Your guide to exceptional books.
---
OpenLibrary
Check out these free ebooks!
Click the image above or visit https://openlibrary.org/
---