Need something to read but don't feel like going out?
We have endless books, magazines and other items for you to check out digitally!
Find out more here!
---
Hours and Location
Hours:
The library is currently open FOR CURBSIDE PICKUP ONLY.
You can request books and DVD's by phone on 815-385-6303 or via email at readatrivereast@gmail.com
Our library is currently staffed:
Monday: 10am - 3pm
Tuesday: 2pm - 7pm
Wednesday: 10am -3pm
Thursday: 2pm - 7pm
Friday: 12pm - 5pm
Saturday: 12pm - 5pm
Please note - we CANNOT offer copying or fax services at this time, or use of the computers. Call with any questions on 815-385-6303
Find us at:
813 IL-120
McHenry, IL 60051
---
The Covid-19 Epidemic
Advice For Patrons
We know it's a confusing time, and one thing the library has always offered is information, we're here to help! Below please find some links regarding information on the Covid-19 epidemic, and when we can expect things to get back to (somewhat) normal.
Illinois Dept. Of Health Covid-19 Updates
Chicago Tribune Covid-19 Updates
The library is OPEN!!
Welcome back...
---
Do you know about our storytime craft kits?
Entertainment in a bag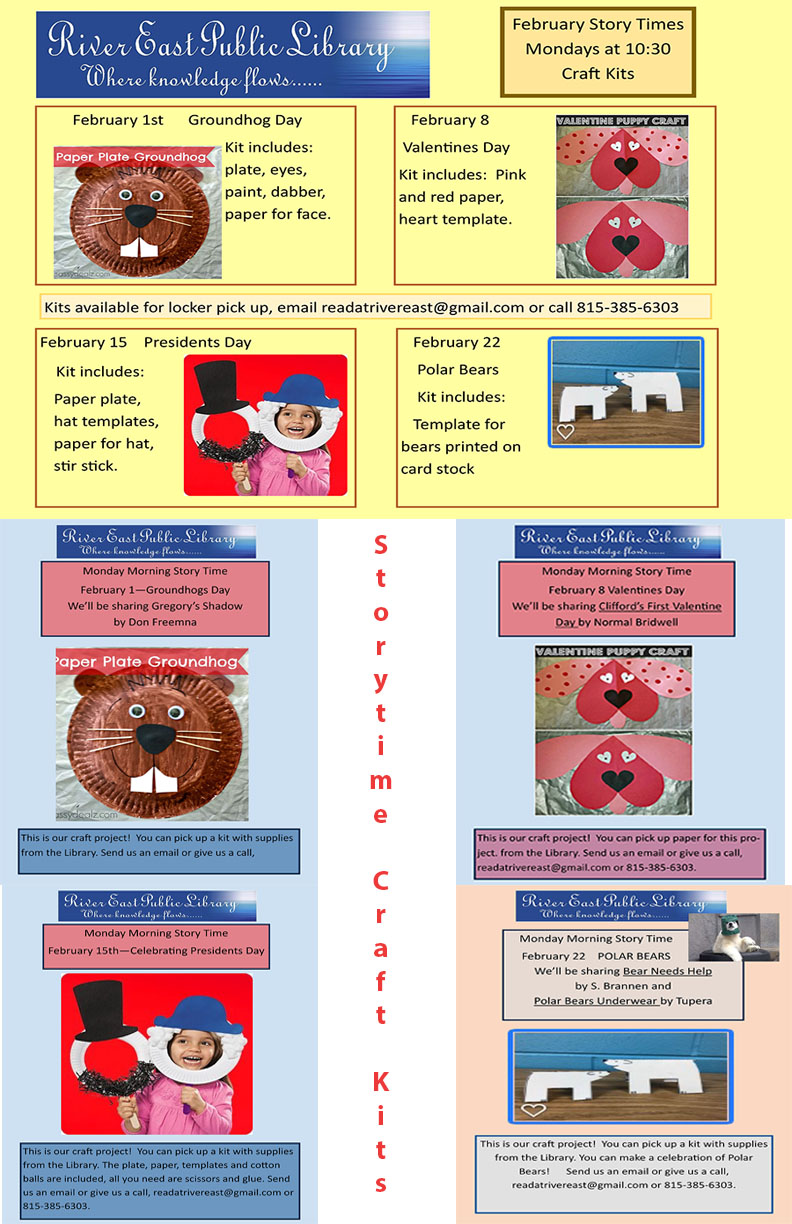 ---
2021 Reading Challenge
We're excited for this celebration of a year of reading! Stop in and pick up a calendar.
---
Storytime Shake-Up
Something new at River East!
---
Heard about EBSCO Databases?
Take a look...
---
Library Closing - Back to Locker/Curbside Pickup!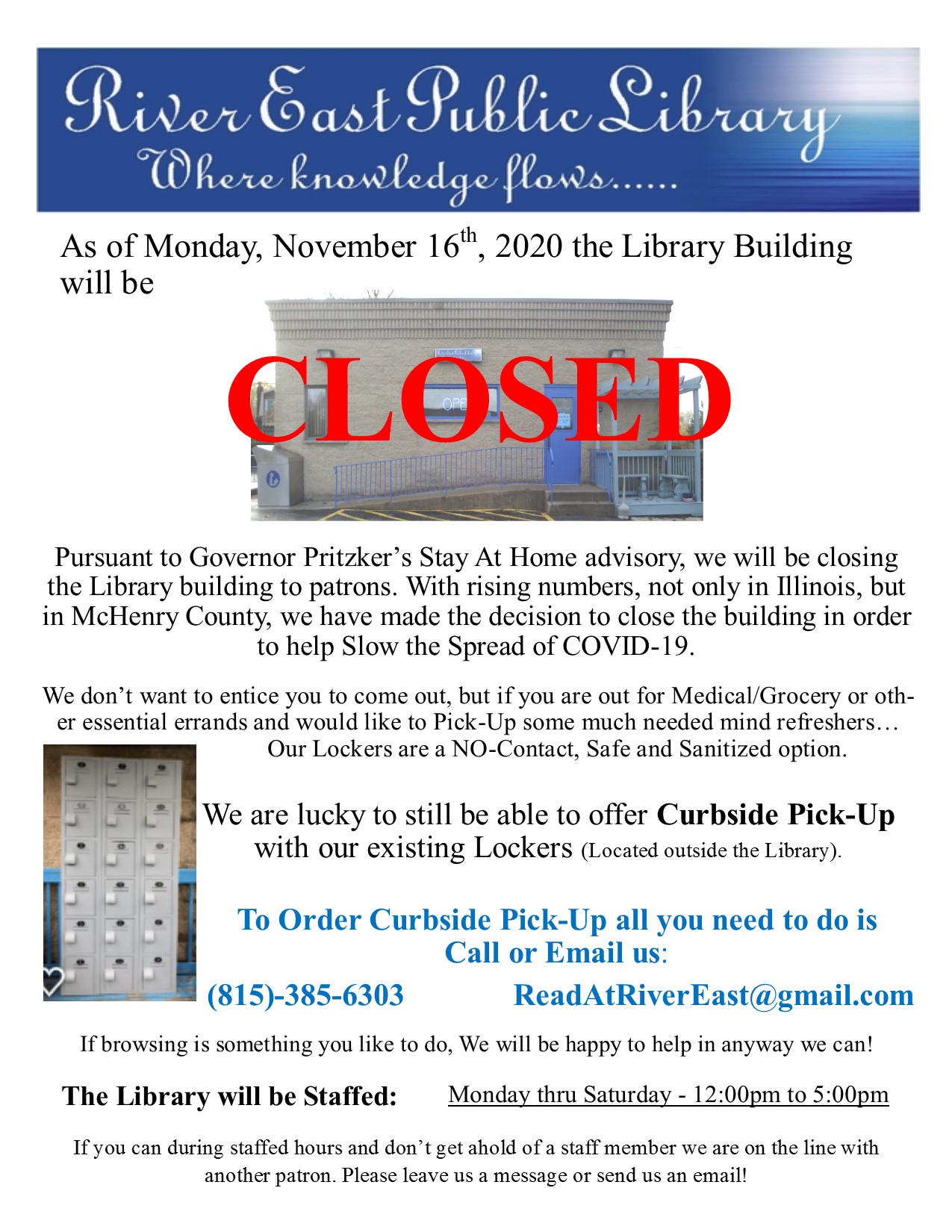 OverDrive/Libby
Borrow from the comfort of your home!
Borrow e-books, audio books and more at OverDrive. All you need is your River East Library Card.
---
eRead - Our Digital Library
Endless books - right at your fingertips.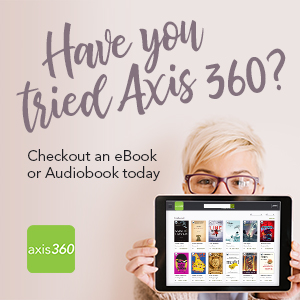 Clicking the image above will take you to a new app we're using that allows you to borrow all kinds of books on your phone, tablet, or e-reader. You'll need to log in using your library patron number. You can find this on your library card - or give us a call if you can't locate it. You can find everything from new releases to your favorite classics right here.
---
Our Library Catalog
Search our catalog, then email us or give us a call to arrange curbside pickup!
Our Library Catalog