Need something to read but don't feel like going out?
We have endless books, magazines and other items for you to check out digitally!
Find out more here!
---
Help for Parents
Resources and Links for Parents
We know it's a challenging time to be a parent, and we're here to help! Follow us on Facebook for virtual story time, and the latest information.
If you need help feeding your children while they are not in school, most school districts locally are providing bagged lunches for pick up. Please contact your local district for information, but for McHenry School District 15, this is the current information:
https://www.d15.org/domain/716
Additional community resources for food can be found here:
---
Hours and Location
Hours:
The library is currently open FOR CURBSIDE PICKUP ONLY.
You can request books and DVD's by phone on 815-385-6303 or via email at readatrivereast@gmail.com
Our library is currently staffed:
Monday: 10am - 3pm
Tuesday: 2pm - 7pm
Wednesday: 10am -3pm
Thursday: 2pm - 7pm
Friday: 12pm - 5pm
Saturday: 12pm - 5pm
Please note - we CANNOT offer copying or fax services at this time, or use of the computers. Call with any questions on 815-385-6303
Find us at:
813 IL-120
McHenry, IL 60051
---
The Covid-19 Epidemic
Advice For Patrons
We know it's a confusing time, and one thing the library has always offered is information, we're here to help! Below please find some links regarding information on the Covid-19 epidemic, and when we can expect things to get back to (somewhat) normal.
Illinois Dept. Of Health Covid-19 Updates
Chicago Tribune Covid-19 Updates
OverDrive/Libby
Borrow from the comfort of your home!
Borrow e-books, audio books and more at OverDrive. All you need is your River East Library Card.
---
eRead - Our Digital Library
Endless books - right at your fingertips.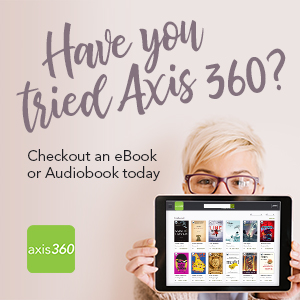 Clicking the image above will take you to a new app we're using that allows you to borrow all kinds of books on your phone, tablet, or e-reader. You'll need to log in using your library patron number. You can find this on your library card - or give us a call if you can't locate it. You can find everything from new releases to your favorite classics right here.
---
Our Library Catalog
Search our catalog, then email us or give us a call to arrange curbside pickup!
Our Library Catalog