Our January Calendar
Find out what's happening this month at River East!
---
Hours and Location
Our library is currently open:
Monday: 10am - 5pm
Tuesday: 10am - 5pm
Wednesday: 10am - 5pm
Thursday: 10am - 5pm
Friday: 10am - 5pm
Saturday: 10am - 5pm
Call us on 815-385-6303
Find us at:
813 IL-120
McHenry, IL 60051
---
Can't decide what to read?
Try BookBrowse for new recommendations
Click the books below to get started.
---
The Covid-19 Epidemic
Advice For Patrons
We know it's a confusing time, and one thing the library has always offered is information, we're here to help! Below please find some links regarding information on the Covid-19 epidemic, and when we can expect things to get back to (somewhat) normal.
FREE At-Home Testing Kits - Order Now
Illinois Dept. Of Health Covid-19 Updates
Chicago Tribune Covid-19 Updates
New Titles
---
An Evening with an Author!
A discussion with Silvia Moreno-Garcia, Author of Mexican Gothic.
---
Local Employment Opportunities!
---
Heard About Our Library of Things?
We have so much for you to use, including our brand new metal detector!
Take a look here at our master list of things to borrow! And see our director Cherie's videos on our Library of Things here!
---
Love Talking About Books?
Sign up for our virtual book discussion...
Got Pets?
Check out our pet resources HERE
---
OverDrive/Libby
Borrow from the comfort of your home!
Borrow e-books, audio books and more at OverDrive. All you need is your River East Library Card.
---
Our Library Catalog
Search our catalog, then pick up in person, or in an outside locker!
---
eRead - Our Digital Library
Endless books - right at your fingertips.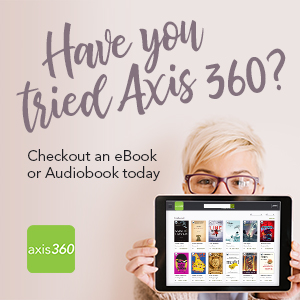 Clicking the image above will take you to a new app we're using that allows you to borrow all kinds of books on your phone, tablet, or e-reader. You'll need to log in using your library patron number. You can find this on your library card - or give us a call if you can't locate it. You can find everything from new releases to your favorite classics right here.
---
Scholastic Go!

Scholastic GO!® offers endless resources for research in a multitude of media. Explore nonfiction texts, world newspapers, videos and more with this easy-to-navigate digital resource designed to strengthen content knowledge, vocabulary, and core proficiency skills.
Click the image above to get started!
---
MedlinePlus - The US Library of Medicine site
Medical resources and information
MedlinePlus is an online health information resource for patients and their families and friends. Find reliable, up-to-date information about diseases, conditions, and wellness topics. This trusted resource is available anytime, anywhere, on any device.