BlueStem Awards 2023
How many have you read?
Eva Evergreen, Semi-Magical Witch
By Julie Abe
Eva Evergreen is determined to earn the rank of Novice Witch before her thirteenth birthday. If she doesn't, she'll lose her magic forever. For most young witches and wizards, it's a simple enough test:

One: Help your town, do good all around.
Two: Live there for one moon, don't leave too soon.
Three: Fly home by broomstick, the easiest of tricks.

The only problem? Eva only has a pinch of magic. She summons heads of cabbage instead of flowers and gets a sunburn instead of calling down rain. And to add insult to injury, whenever she overuses her magic, she falls asleep.
The Spirit of Springer: The Real-Life Rescue of an Orphaned Orca
By Amanda Abler
A compelling nonfiction picture book about the remarkable rescue of an orphaned orca calf, Springer (A73), whose story captured the hearts of whale lovers throughout the Pacific Northwest.
The Last Human
By Lee Bacon
In the future, robots have eliminated humans, and 12-year-old robot XR_935 is just fine with that. Without humans around, there is no war, no pollution, no crime. Every member of society has a purpose. Everything runs smoothly and efficiently. Until the day XR discovers something impossible: a human girl named Emma. Now, Emma must embark on a dangerous voyage with XR and two other robots in search of a mysterious point on a map. But how will they survive in a place where rules are never broken and humans aren't supposed to exist? And what will they find at the end of their journey? Humorous, action-packed, and poignant, The Last Human tells a story about friendship, technology, and challenging the status quo no matter the consequences. It's not just about what it means to be a robot—it's about what it means to be a friend.
Mac B., Kid Spy #1: Mac Undercover
By Mac Barnett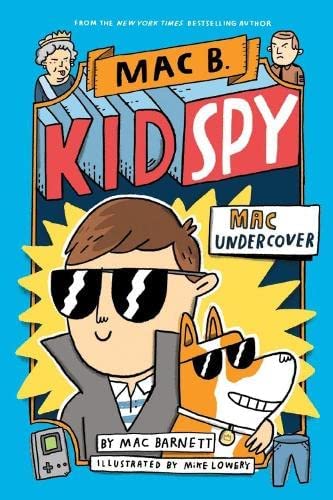 Before Mac Barnett was an author, he was a kid.And while he was a kid, he was a spy. Not just any spy. But a spy...for the Queen of England.
James Bond meets Diary of a Wimpy Kid with this groundbreaking new fully-illustrated chapter book series Mac B., Kid Spy. The precious Crown Jewels have been stolen, and there's only one person who can help the Queen of England: her newest secret agent, Mac B. Mac travels around the globe in search of the stolen treasure...but will he find it in time?
Above the Rim: How Elgin Baylor Changed Basketball
By Jen Bryant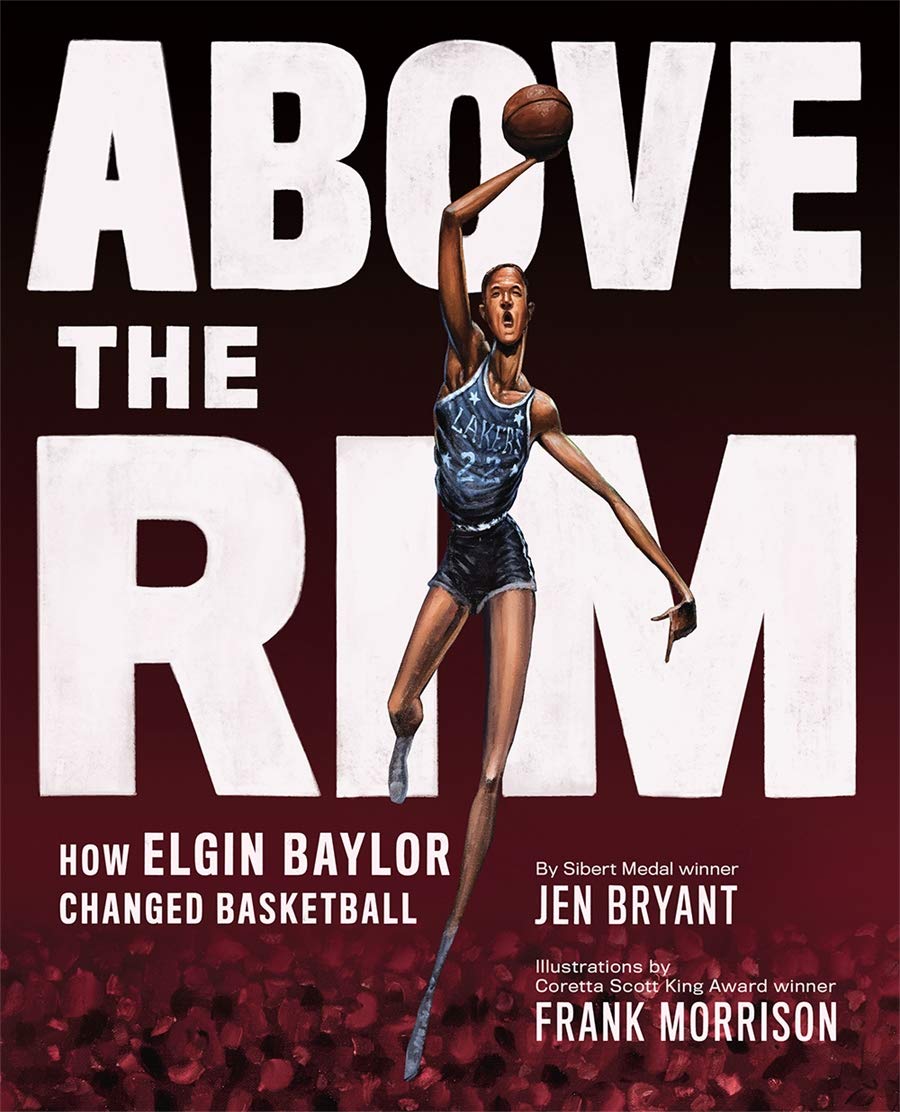 Before there was Michael Jordan or LeBron James or Giannis Antetokounmpo, there was Elgin Baylor, shooting, passing, and soaring through the air like no basketball player before him. Here is the story of the basketball icon and African American civil rights advocate, told with beautiful artwork and poetic text.
Winterborne Home for Vengeance and Valor
By Ally Carter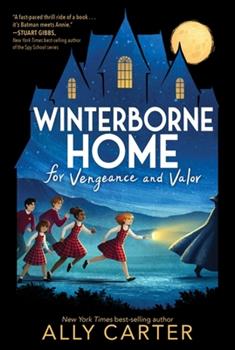 When 11-year-old April joins a group of kids living at Winterborne Home she doesn't expect to be there for very long. But she soon learns that this home isn't like any of the others - especially when she unearths the secret of the missing-and-presumed-dead billionaire, Gabriel Winterborne
Shirley Chisholm is a Verb!
By Veronica Chambers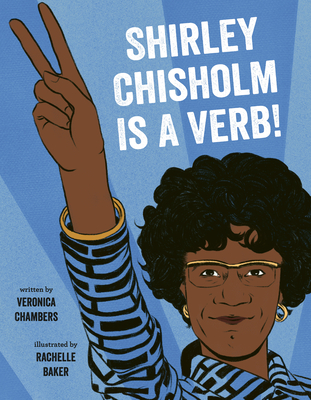 A timely picture book biography about Shirley Chisholm, the first Black woman in Congress, who sought the Democratic nomination to be the president of the United States.

Shirley Chisholm famously said, "If they don't give you a seat at the table, bring a folding chair." This dynamic biography illuminates how Chisholm was a doer, an active and vocal participant in our nation's democracy, and a force to be reckoned with. Now young readers will learn about her early years, her time in Congress, her presidential bid and how her actions left a lasting legacy that continues to inspire, uplift, and instruct.
The Losers Club
By Andrew Clements
Sixth grader Alec can't put a good book down.
So when Principal Vance lays down the law—pay attention in class, or else—Alec takes action. He can't lose all his reading time, so he starts a club. A club he intends to be the only member of. After all, reading isn't a team sport, and no one would want to join something called the Losers Club, right? But as more and more kids find their way to Alec's club—including his ex-friend turned bully and the girl Alec is maybe starting to like—Alec notices something. Real life might be messier than his favorite books, but it's just as interesting.
A Thousand Questions
By Saadia Faruqi
Set against the backdrop of Karachi, Pakistan, Saadia Faruqi's tender and honest middle grade novel tells the story of two girls navigating a summer of change and family upheaval with kind hearts, big dreams, and all the right questions.
Mimi is not thrilled to be spending her summer in Karachi, Pakistan, with grandparents she's never met. Secretly, she wishes to find her long-absent father, and plans to write to him in her beautiful new journal. The cook's daughter, Sakina, still hasn't told her parents that she'll be accepted to school only if she can improve her English test score—but then, how could her family possibly afford to lose the money she earns working with her Abba in a rich family's kitchen? Although the girls seem totally incompatible at first, as the summer goes on, Sakina and Mimi realize that they have plenty in common—and that they each need the other to get what they want most.
The Great Chicago Fire
By Kate Hannigan
Turn back the clock with History Comics! In The Great Chicago Fire you'll learn how a city rose up from one of the worst catastrophes in American history.
A deadly blaze engulfs Chicago for two terrifying days! A brother, a sister, and a helpless puppy must race through the city to stay one step ahead of the devilish inferno. But can they reunite with their lost family before it's too late?
The Lion of Mars
By Jennifer L. Holm

Bell has spent his whole life--all eleven years of it--on Mars. But he's still just a regular kid--he loves cats and any kind of cake, and is curious about the secrets the adults in the US colony are keeping. Like, why don't they have contact with anyone on the other Mars colonies? Why are they so isolated? When a virus breaks out and the grown-ups all fall ill, Bell and the other children are the only ones who can help. It's up to Bell--a regular kid in a very different world--to uncover the truth and save his family...and possibly unite an entire planet.
Twins
By Varian Johnson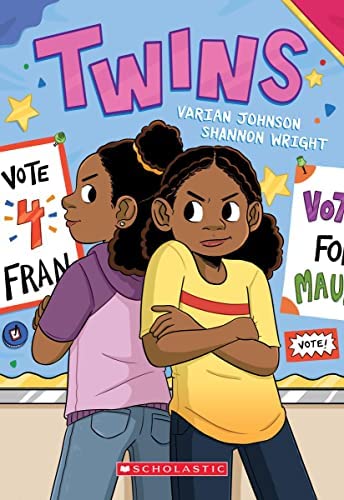 Maureen and Francine Carter are twins and best friends. They participate in the same clubs, enjoy the same foods, and are partners on all their school projects. But just before the girls start sixth grade, Francine becomes Fran -- a girl who wants to join the chorus, run for class president, and dress in fashionable outfits that set her apart from Maureen. A girl who seems happy to share only two classes with her sister! Maureen and Francine are growing apart and there's nothing Maureen can do to stop it. Are sisters really forever? Or will middle school change things for good?
Song for a Whale
By Lynn Kelly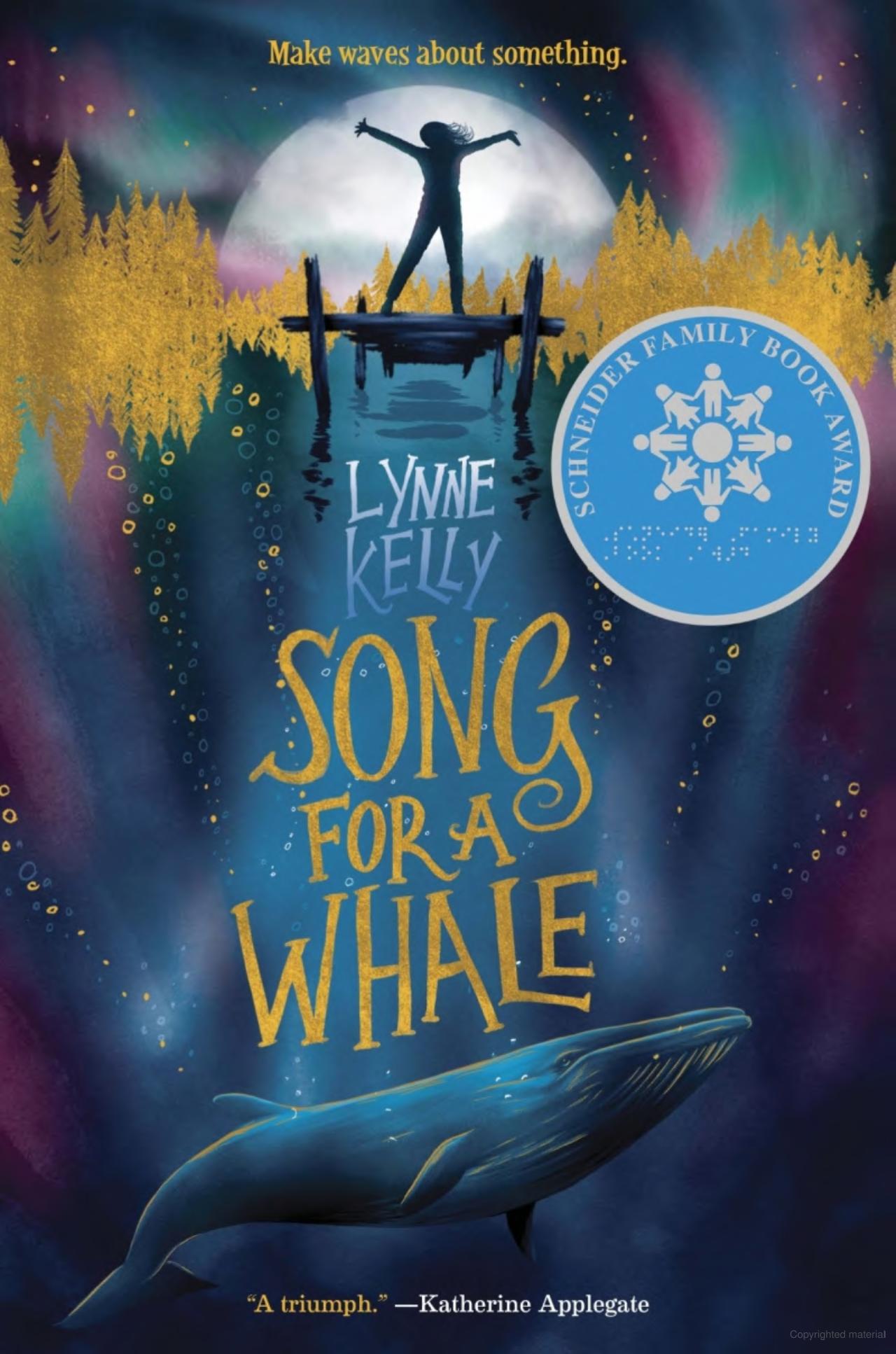 Iris was born deaf, but she's never let that define her; after all, it's the only life she's ever known. And until recently she wasn't even very lonely, because her grandparents are both deaf, too. But Grandpa has just died and Grandma's not the same without him. The only place Iris really feels at home anymore is in her electronics workshop where she loves taking apart antique radios.
Then, during a science lesson about sound waves, Iris finds out about a whale who is unable to communicate with other whales. The lonely whale awakens something in Iris. She's determined to show him that someone in the world knows he's there.
Iris works on a foolproof plan to help the whale but she soon realises that that is not enough: Iris wants to find the whale herself. One stolen credit card, two cruise ship tickets, and the adventure of a lifetime later, Iris and the whale each break through isolation to help one another be truly heard in ways that neither had ever expected.
Measuring Up
By Lily LaMotte
Twelve-year-old Cici has just moved from Taiwan to Seattle, and the only thing she wants more than to fit in at her new school is to celebrate her grandmother, A-má's, seventieth birthday together.
Since she can't go to A-má, Cici cooks up a plan to bring A-má to her by winning the grand prize in a kids' cooking contest to pay for A-má's plane ticket! There's just one problem: Cici only knows how to cook Taiwanese food.
And after her pickled cucumber debacle at lunch, she's determined to channel her inner Julia Child. Can Cici find a winning recipe to reunite with A-má, a way to fit in with her new friends, and somehow find herself too?
Glitch
By Laura Martin
Regan Fitz and Elliot Mason have been enemies since they started training to become Glitchers—people who travel through time to preserve important historical events. But everything changes when they find a letter from Regan's future self, warning them about an impending disaster that threatens them and everyone they know.
Will they be able to set aside their past in order to save the future?
Caterpillar Summer
By Gillian McDunn
Cat and her brother Chicken have always had a very special bond--Cat is one of the few people who can keep Chicken happy. When he has a "meltdown" she's the one who scratches his back and reads his favorite story. She's the one who knows what Chicken needs. Since their mom has had to work double-hard to keep their family afloat after their father passed away, Cat has been the glue holding her family together. But even the strongest glue sometimes struggles to hold. When a summer trip doesn't go according to plan, Cat and Chicken end up spending three weeks with grandparents they never knew. For the first time in years, Cat has the opportunity to be a kid again, and the journey she takes shows that even the most broken or strained relationships can be healed if people take the time to walk in one another's shoes.
Becoming Muhammed Ali
By James Patterson & Kwame Alexander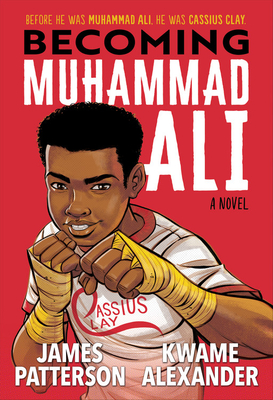 Before he was a household name, Cassius Clay was a kid with struggles like any other. Kwame Alexander and James Patterson join forces to vividly depict his life up to age seventeen in both prose and verse, including his childhood friends, struggles in school, the racism he faced, and his discovery of boxing. Readers will learn about Cassius' family and neighbors in Louisville, Kentucky, and how, after a thief stole his bike, Cassius began training as an amateur boxer at age twelve. Before long, he won his first Golden Gloves bout and began his transformation into the unrivaled Muhammad Ali.
Tune It Out
By Jamie Sumner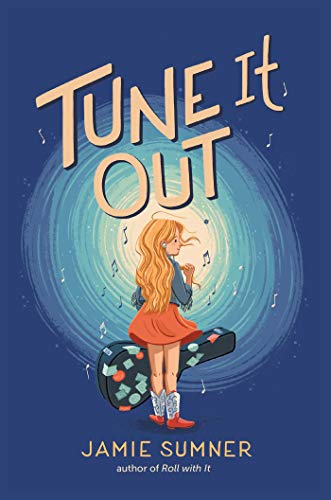 Lou Montgomery has the voice of an angel, or so her mother tells her and anyone else who will listen. But Lou can only hear the fear in her own voice. She's never liked crowds or loud noises or even high fives; in fact, she's terrified of them, which makes her pretty sure there's something wrong with her.
When Lou crashes their pickup on a dark and snowy road, child services separate the mother-daughter duo. Now she has to start all over again at a fancy private school far away from anything she's ever known. With help from an outgoing new friend, her aunt and uncle, and the school counselor, she begins to see things differently. A sensory processing disorder isn't something to be ashamed of, and music might just be the thing that saves Lou—and maybe her mom, too.
Unspeakable: The Tulsa Race Massacre
By Carole Boston Weatherford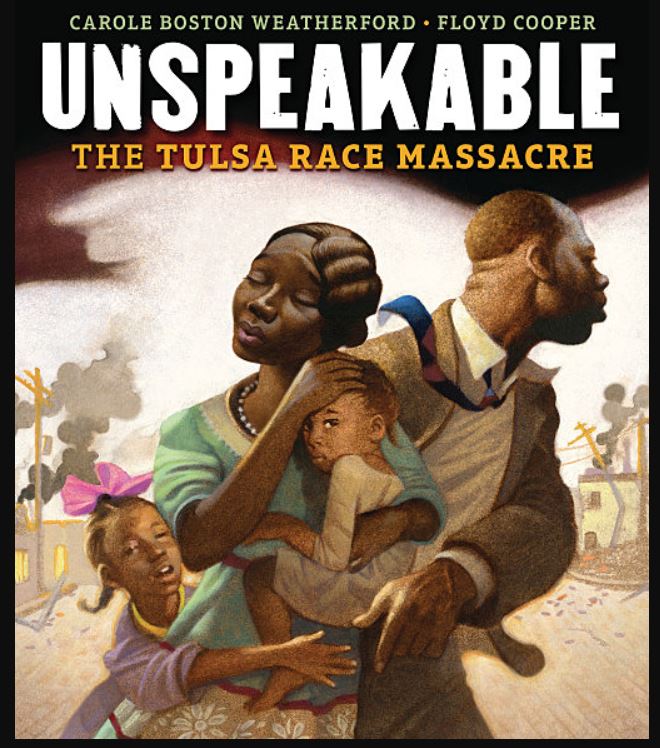 Celebrated author Carole Boston Weatherford and illustrator Floyd Cooper provide a powerful look at the Tulsa Race Massacre, one of the worst incidents of racial violence in our nation's history. The book traces the history of African Americans in Tulsa's Greenwood district and chronicles the devastation that occurred in 1921 when a white mob attacked the Black community.

News of what happened was largely suppressed, and no official investigation occurred for seventy-five years. This picture book sensitively introduces young readers to this tragedy and concludes with a call for a better future.
---